The AMD Ryzen 9 3950X is the very best Ryzen desktop processor AMD was able to muster out of the Zen 2 architecture. Above it, you have the Ryzen Threadripper chips, but we're counting those as HEDT and a little beyond what most PC gamers will be after.
With 16 cores and 32 threads, it's quite a beast too. This is not only the highest threaded CPU of the Ryzen 3000 series—the Egyptian cotton of the CPU world—it's also the joint highest clocked at 4.7GHz, alongside the slightly newer 12-core Ryzen 9 3900XT. This makes it great for productivity, creative tasks, and, most importantly, gaming.
The Ryzen 9 3950X fits the same AM4 socket as all AMD Ryzen chips to date and runs with a 105W TDP. There's no cooler included in the box to keep that under control, so you'll want to make sure you've got a decent liquid cooler or chunky air cooler ready at hand.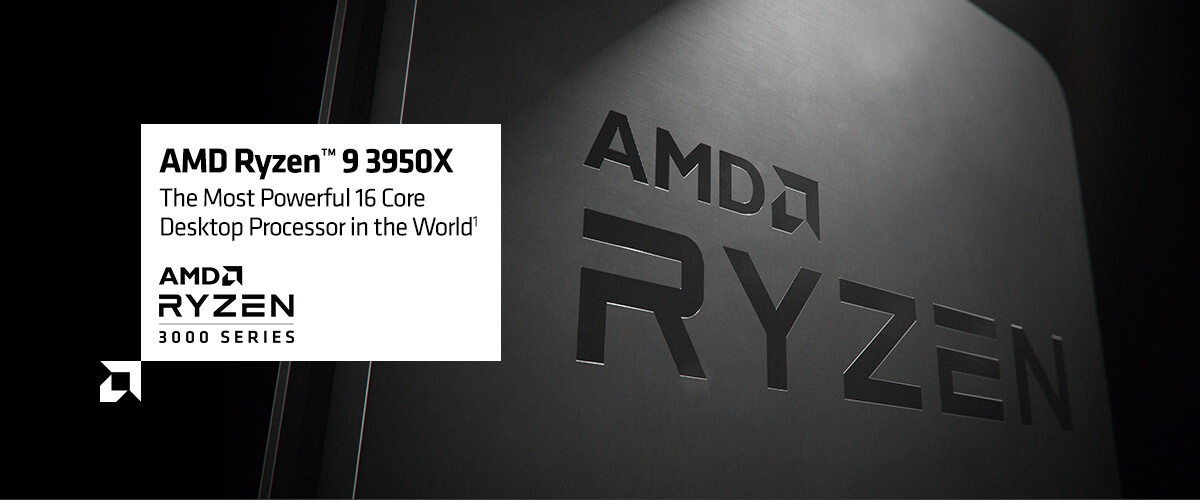 The New Desktop
Performance Leader
Blur the line between elite gaming performance and professional content creation with the most advanced desktop processors in the world.2