Thermaltake Pure Duo 12 ARGB Sync Radiator Fan 2-Fan Pack
16.8 Million Color 2-LED Ring Design
Featuring 2 independent rings and 9 addressable LEDs on each ring, the Pure Duo fan gives great light coverage, uniform color and brightness. The built-in LED ring can light up your build with 16.8 million colors.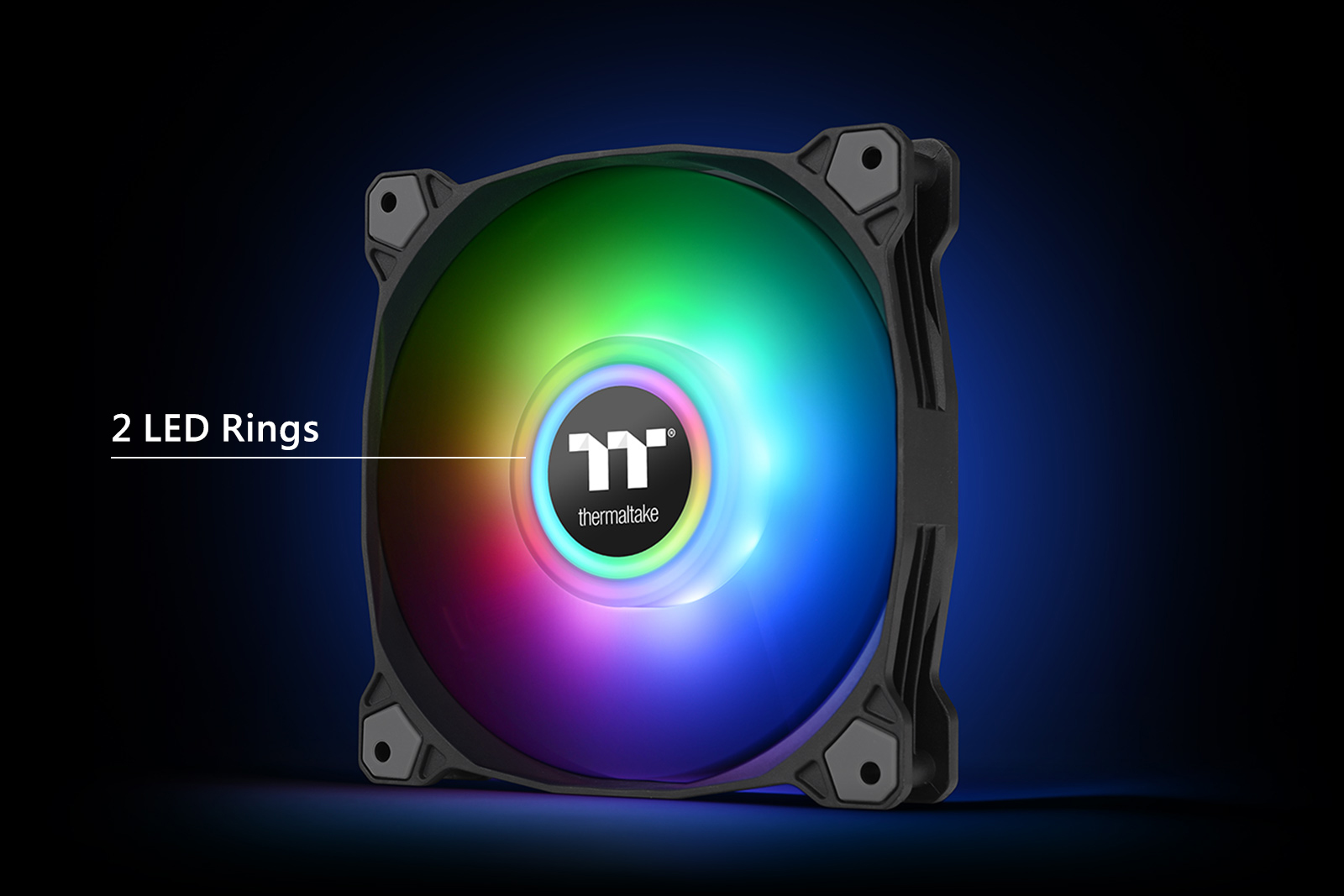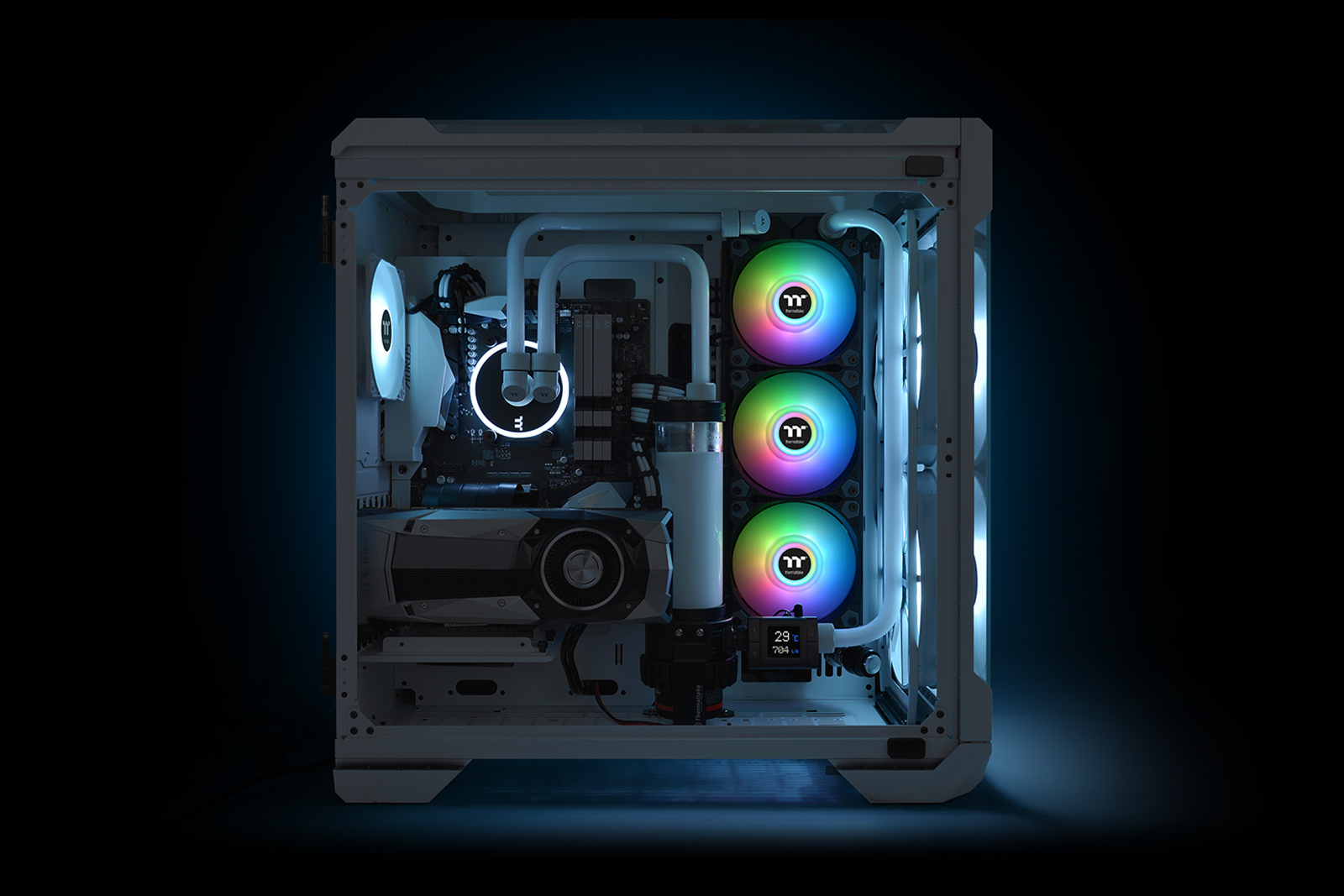 PWM Controlled Fan with 9 Fan Blade Design
PWM controlled fan with an unique 9 blade design is engineered to generate higher airflow whilst keeping quiet. The Pure Duo fans ensure more efficient cooling performance under intense operation.
Hydraulic Bearing with Low-Noise Design
The hydraulic bearing self-lubricates with a high-quality, friction-reducing substance, which lowers operation noise while improving thermal efficiency. The seal cap prevents lubricant leakage and extends the lifespan of the unit.
Fan Speed(standard)
Noise Level (standard)
Fan Speed(w/ Low Noise Mode)
Noise Level(w/ Low Noise Mode)
Anti-Vibration Mounting System
The In-mold injection anti-vibration rubber pads dampen the vibration of the fan allowing the fan to spin at higher levels without compromising noise levels. The fan is designed with 80% coverage for all corners, maintaining low noise levels when in operation.
Simply Switch LED Modes with the Preset Controller
The controller comprises of 7 preset lighting modes: wave, full light, rgb spectrum, flow, ripple, pulse and blink modes, which are easy to switch even without the 5V addressable RGB header on your motherboard. Not only can users switch modes, but switch colors and lighting speeds intuitively.
*The maximum signal output for one controller is 90 addressable LEDs.
Sync with Motherboard RGB Software
Designed to synchronize with ASUS Aura Sync, GIGABYTE RGB Fusion, MSI Mystic Light Sync, and ASRock Polychrome. It supports motherboards with a 5V addressable RGB header, allowing you to control the lights directly from the software mentioned above without installing any extra lighting software or controllers. For more details, please visit ASUS, GIGABYTE, MSI, and ASRock official websites.